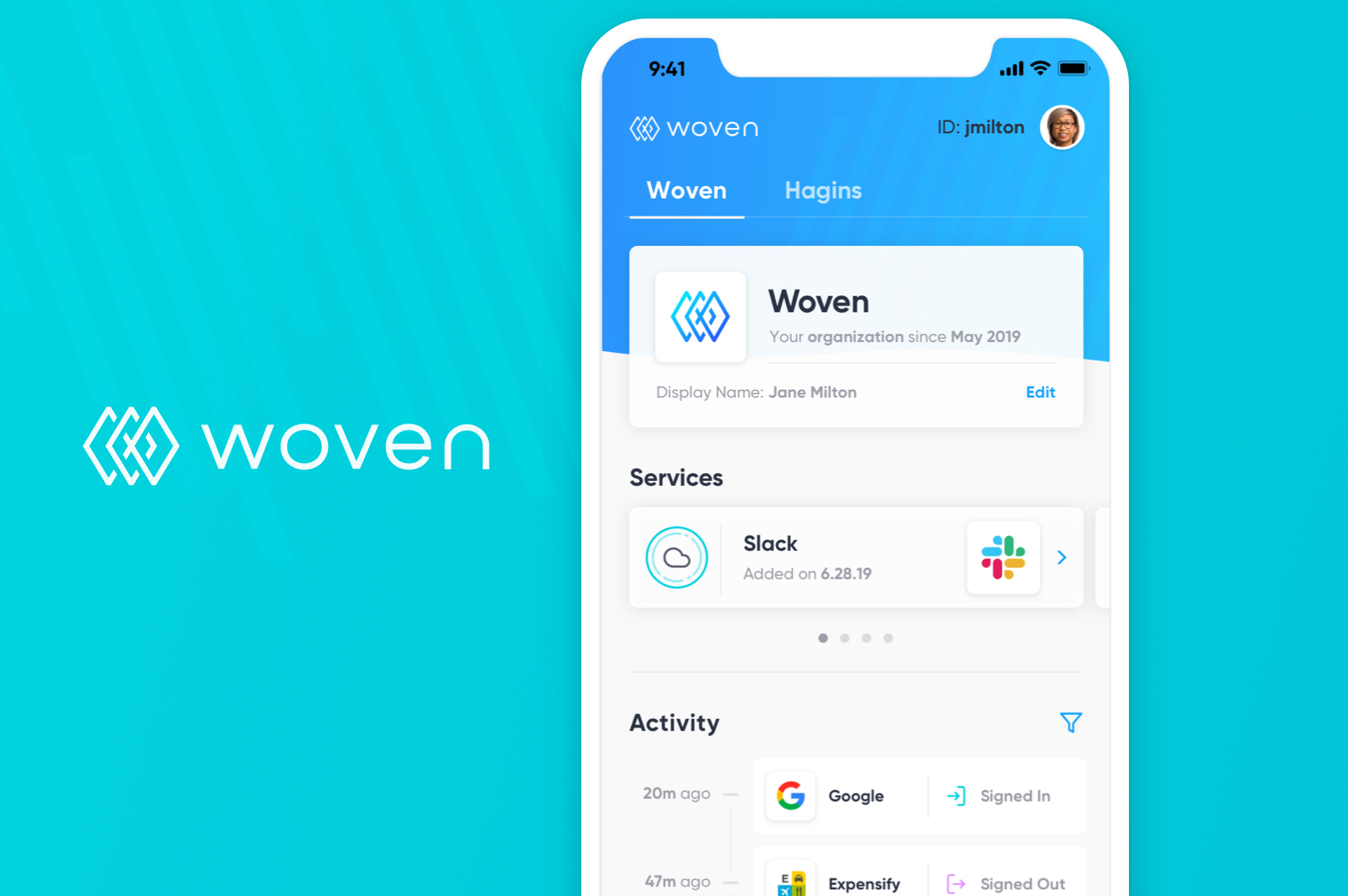 Woven uses Backpack to design web and mobile apps.
Company
Woven is a modern digital identity solution for businesses. It is focused on delivering on the real promise of a digital identity─true human attribution for all identity-related transactions.
Results
Backpack designed the mobile app for iOS and Android. We working closely with the engineering team to design user flows for account creation, biometric sign-in, and the dashboard experience. We also created the user interface designs and helped develop the look and feel of the brand.
Learn more about Backpack customers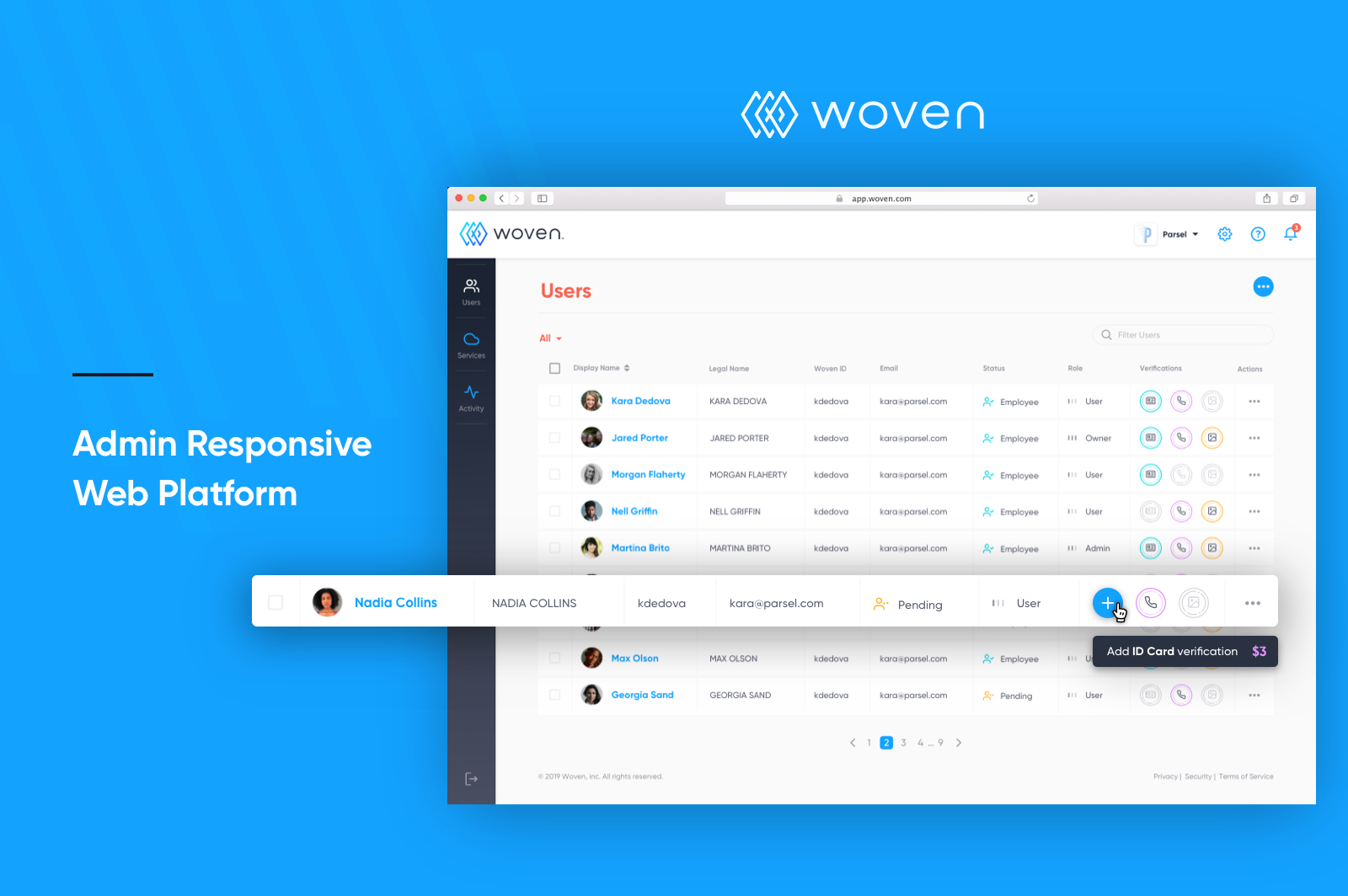 Woven builds a responsive admin web platform
Learn more about Backpack providing product design services for Woven's admin web platform.
Read Story
Bring your ideas to life.
Learn how Backpack can create incredible digital experiences.