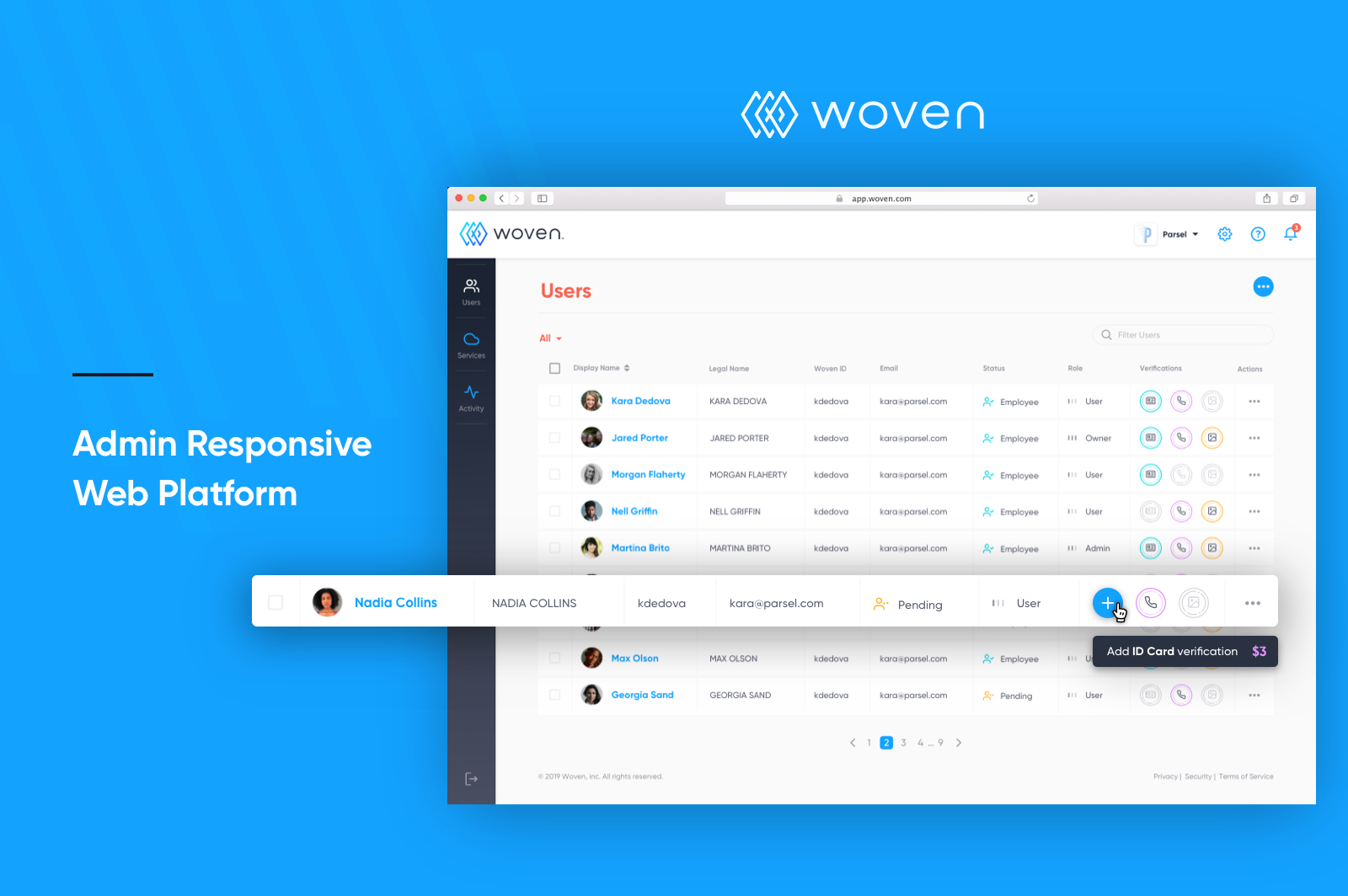 Woven creates a responsive web admin dashboard
Company
Woven is a modern digital identity solution for businesses. It is focused on delivering on the real promise of a digital identity─true human attribution for all identity-related transactions.
Goal
The Woven Admin Platform is a responsive web experience designed for administrative users to manage employees within an organization. The tool features detailed information about each user, levels of administrative control, and functionality to add, remove, or change permissions on employees. The tool has SalesForce integrated support ticketing and payment management systems.
Results
The design of this tool was developed through an agile process over the course of 18 months. Backpack managed other designers and worked closely with engineering teams. The brand is consistent with the Woven mobile app, providing a clean and logical experience for administrative users.
Learn more about Backpack customers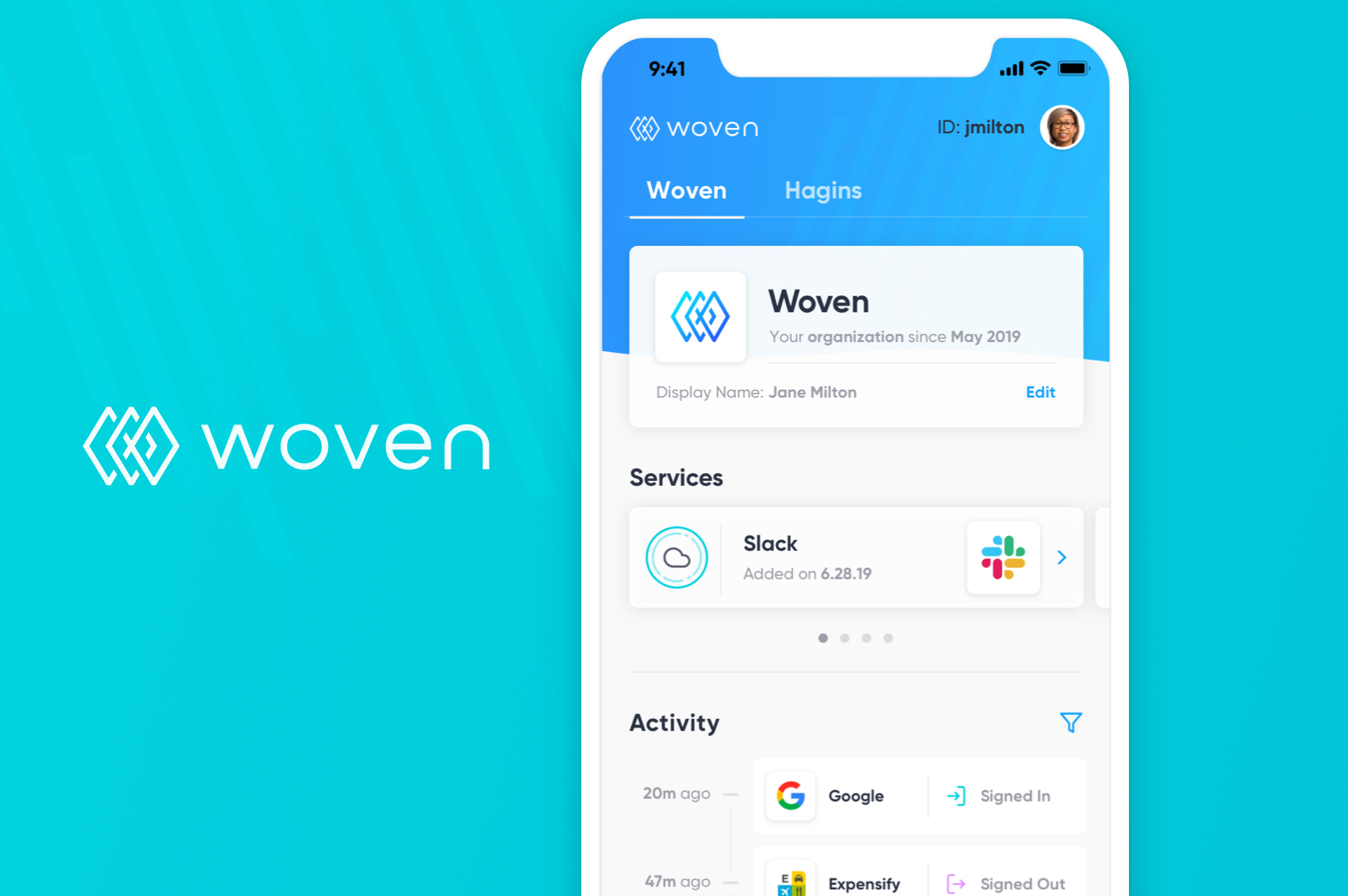 Woven uses Backpack to design web and mobile apps.
Learn how Backpack led product design and delievered amazing products for web and mobile.
Read Story
Bring your ideas to life.
Learn how Backpack can create incredible digital experiences.