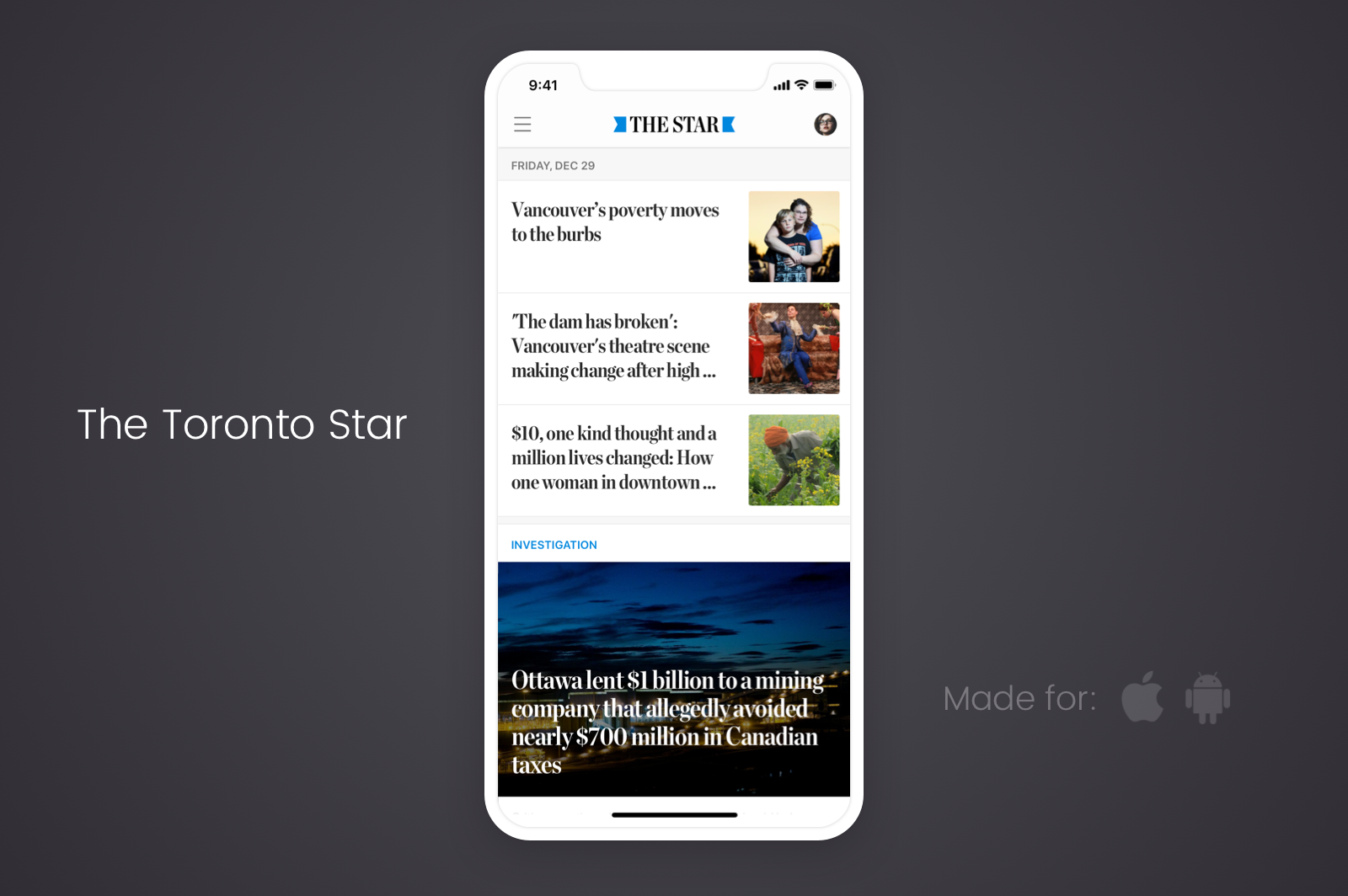 The Toronto Star builds a new iOS and Android experience.
Company
The Toronto Star hired Backpack to design their new mobile app experience for iOS and Android. The app is a feed of news stories, from The Star and collaborating authors, with full articles and additional features.
Goal
The goal of this project was to identify user needs and conceptualize a delightful mobile experience while fulfilling business objectives.
Approach
Our approach to the project was to create clean, modern and intuitive UI designs. We wanted to create a delightful experience that would encourage users to return to the app daily.
To start the project, we brainstormed about the functionality and goals of the app while defining user personas. We then designed user flows and architecture concepts. Working with engineering, content and other teams, we moved forward with wireframes. Working with the creative director, we designed the app style guide to match the brand with a modern and fresh approach.
Results
We designed a polished high fidelity prototype, using Principle App, for testing sessions that were held across major markets in Canada. Following testing, We incorporated feedback into a second version of the app.
Learn more about Backpack customers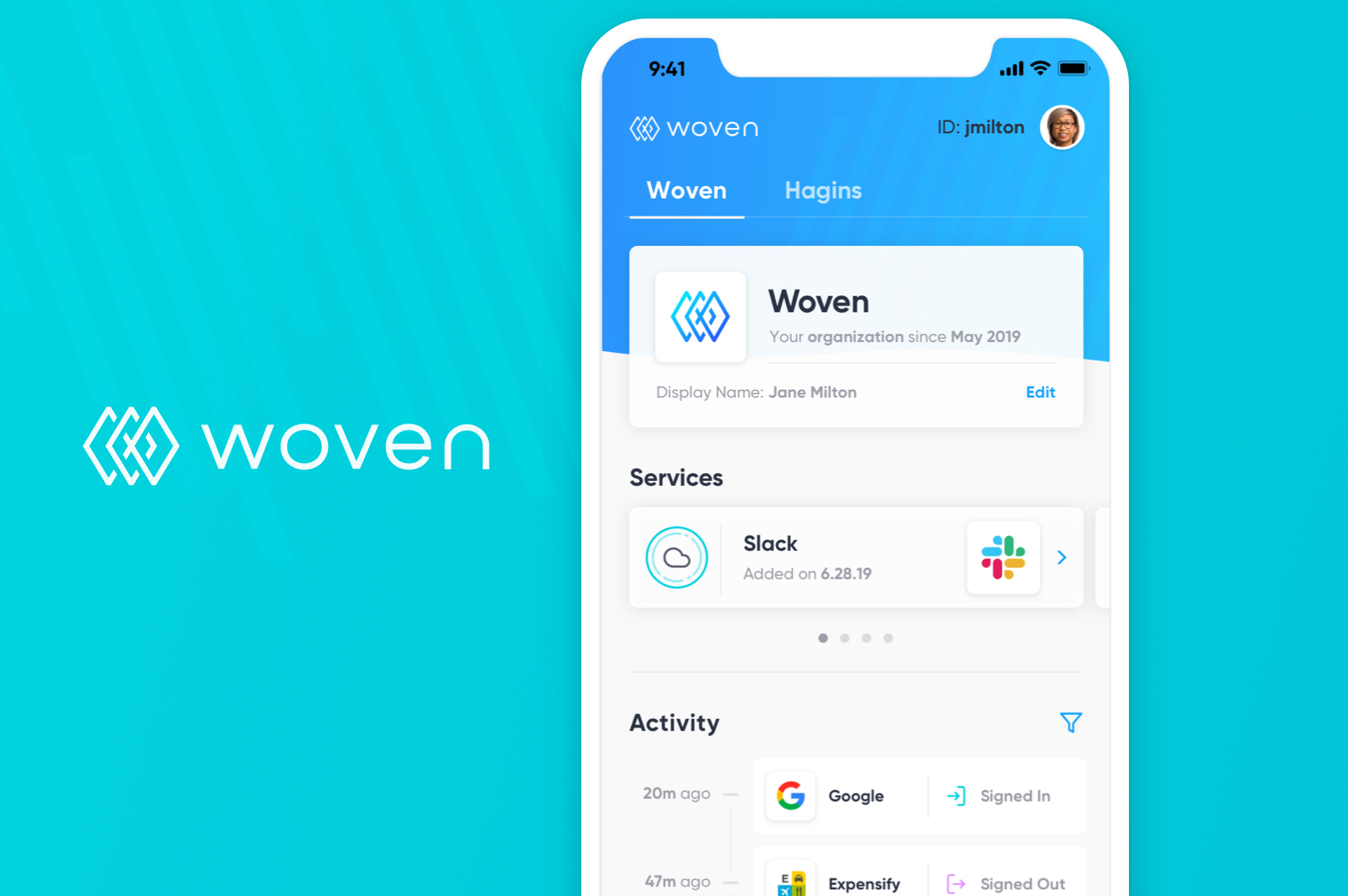 Woven uses Backpack to design web and mobile apps.
Learn how Backpack led product design for a leading identity startup.
Read Story
Bring your ideas to life.
Learn how Backpack can create incredible digital experiences.