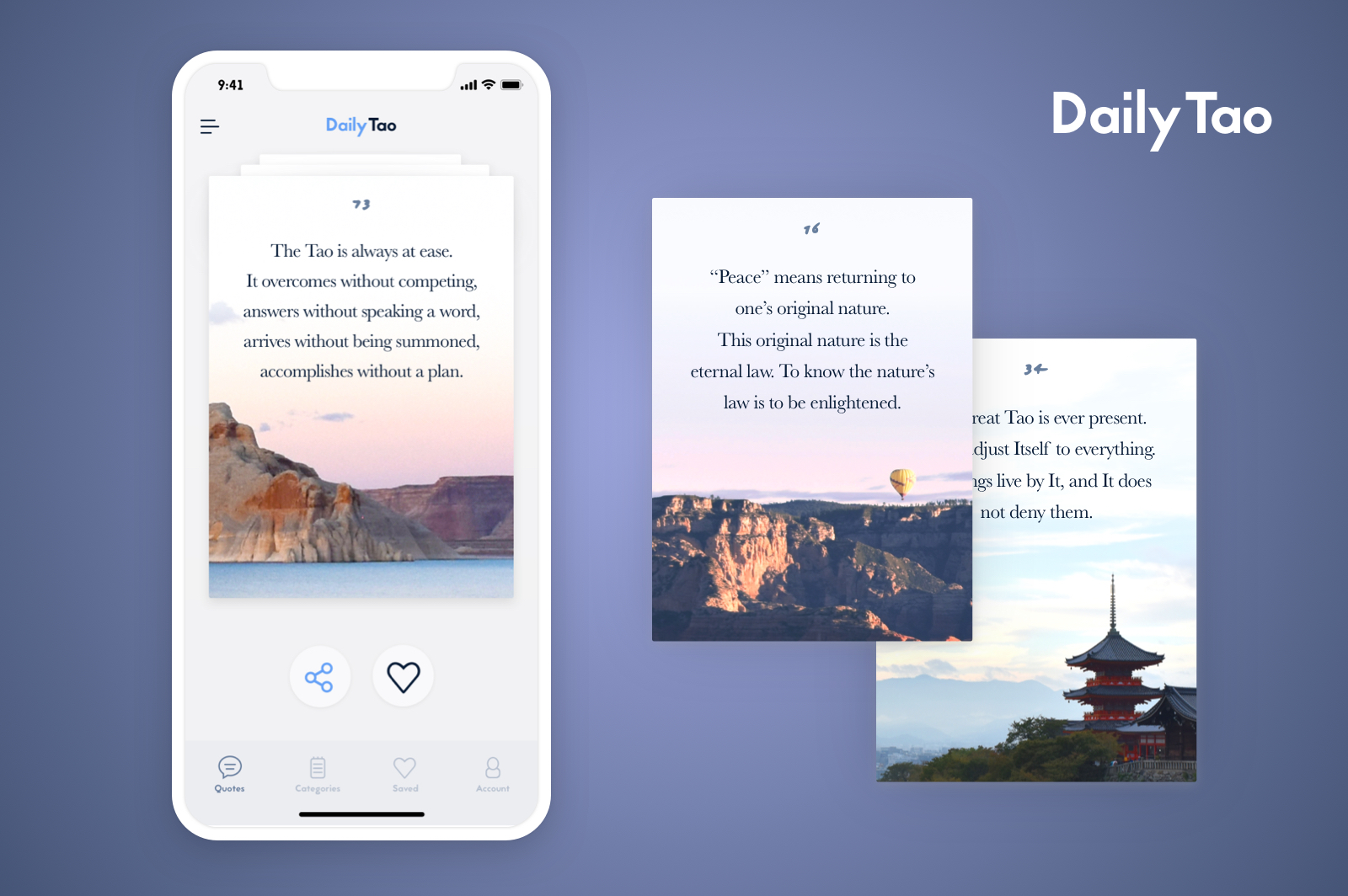 Daily Tao creates an inspirational app.
Company
DailyTao is a mobile app designed for browsing, reading, and sharing quotes. The quotes are sweet and easy to digest, are accompanied by beautiful photography, and are contained within a single card. The cards can be swiped off-screen as well when one is finished, creating a playful and relaxing interaction.
Goal
The goal of DailyTao is to create a space for users to find inspiration and relax by reading and swiping quotes. Users can share and save quotes. Daily push notifications can be received, making DailyTao a part of a mindful lifestyle.
Approach
Backpack's role was to conceptualize and design the app UI, UX, and visual design.
Results
Over two months, Backpack was able to deliver a modern app experience that uses innovative ways to sort through large amounts of search results.
Learn more about Backpack customers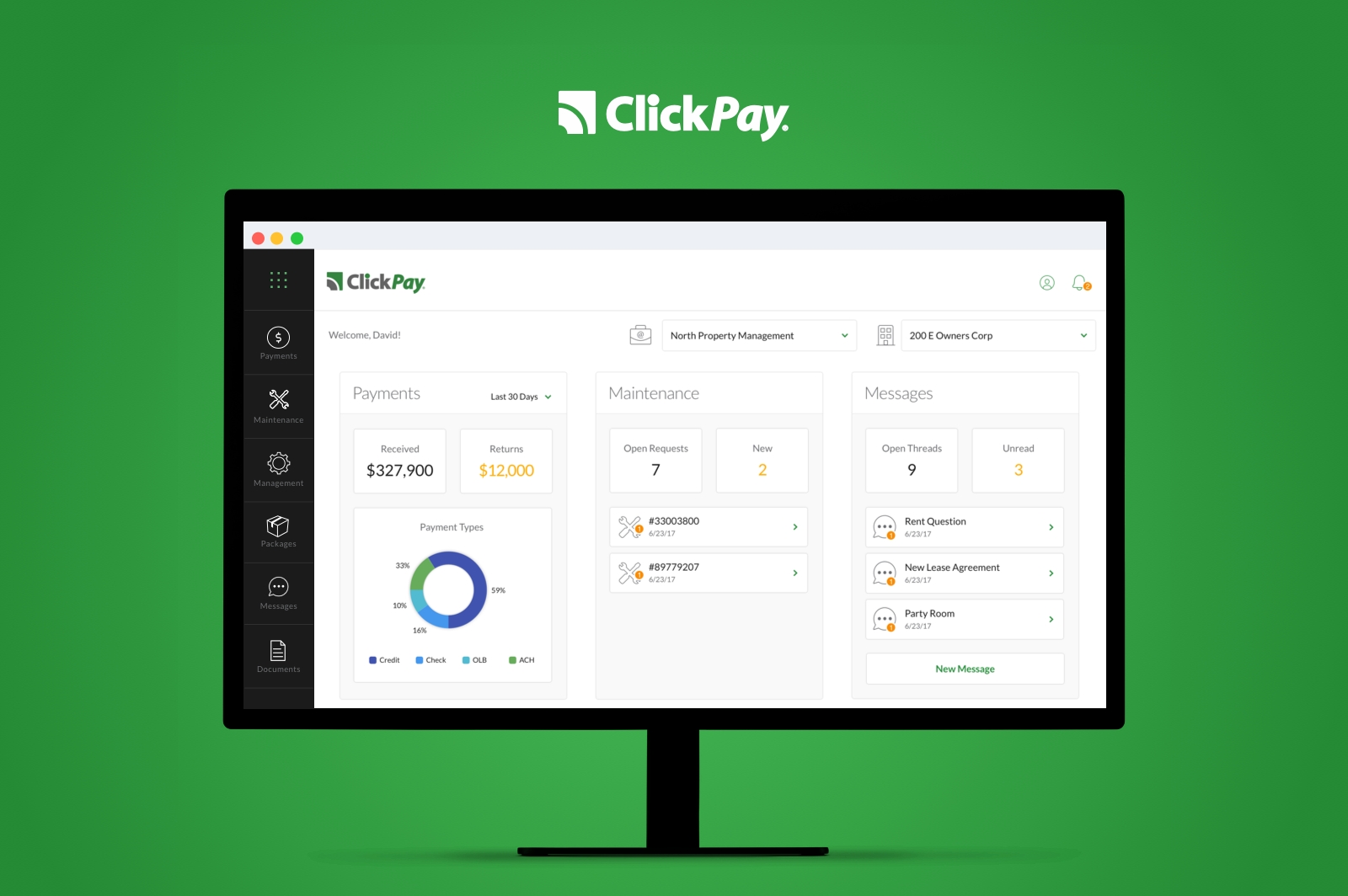 ClickPay redesigns their building management software.
Backpack delivers a modern desktop and mobile experience for the Real Estate industry.
Read Story
Bring your ideas to life.
Learn how Backpack can create incredible digital experiences.