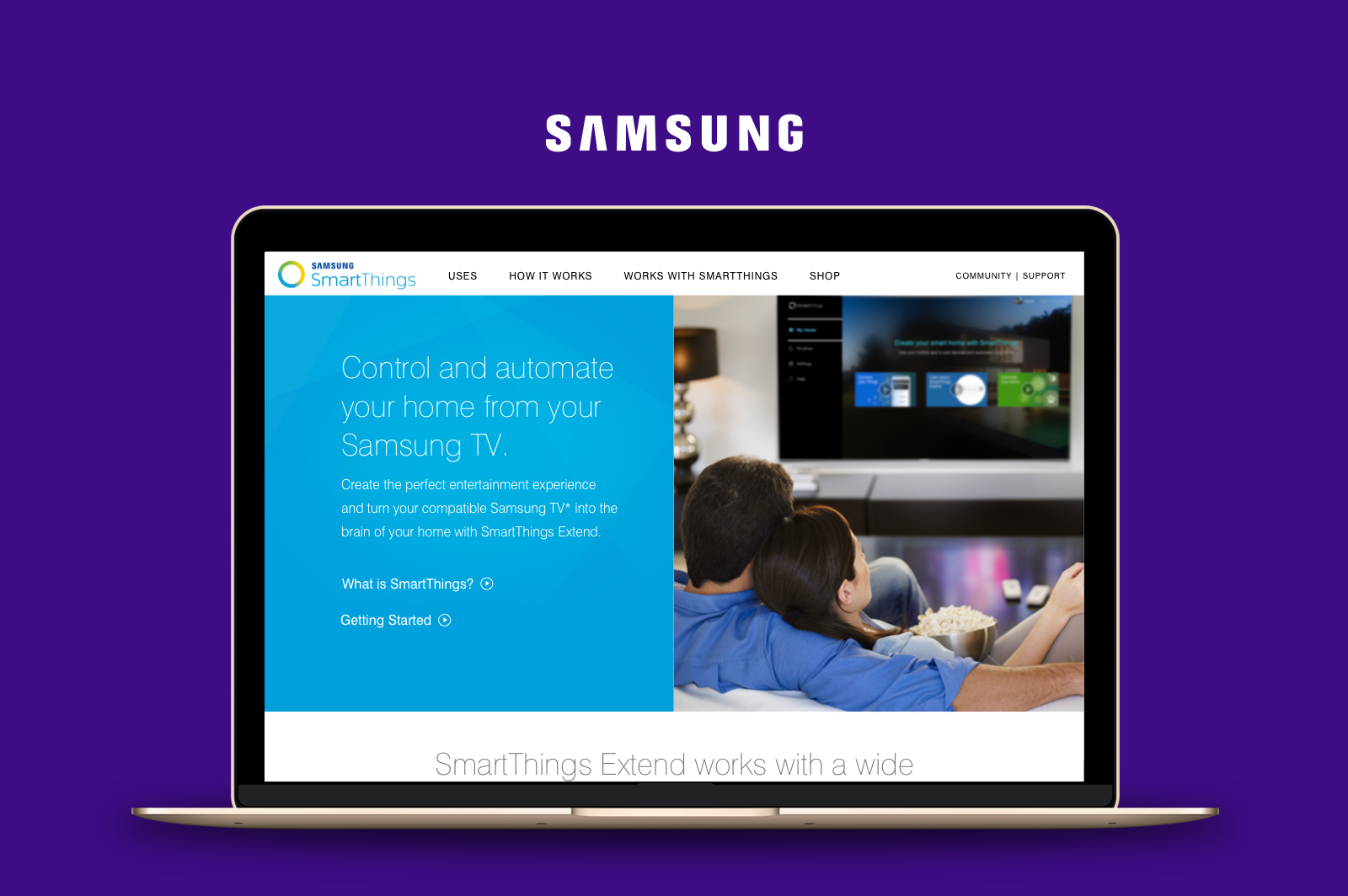 Samsung builds a modern web experience.
Company
The Samsung-owned company, SmartThings, is the platform for smart home, IoT, and products. Functioning as the lead designer and creative director on the marketing team, Backpack designed the main website and helped develop the international SmartThings brand.
Goal
The goal of this project was to merge the SmartThings and Samsung brands, while maintaining the SmartThings identity.
Approach
We worked with a team of designers and engineers as the senior UX and visual designer. We managed relationships with agencies, Samsung affiliate teams, and internal employees. In a team, we also launched the first IoT eCommerce shop and designed and maintained the main responsive website. We also managed photoshoots, brand campaigns, and helped define the brand guidelines.
To start the project, we brainstormed about the functionality and goals of the app while defining user personas. We then designed user flows and architecture concepts. Working with engineering, content and other teams, we moved forward with wireframes. Working with the creative director, we designed the app style guide to match the brand with a modern and fresh approach.
Results
In several years, the SmartThings brand seamlessly evolved from an approachable, clean, and inviting personality to become a recognizable family member of the Samsung brand. The unique brand of SmartThings is distinct from Samsung, yet compliments the bold styles of the company. Design choices were made to create an international brand for new countries that they could easily resonate with. The iconography, photography, and language were chosen to explain product uses while showcasing its benefits.
Learn more about Backpack customers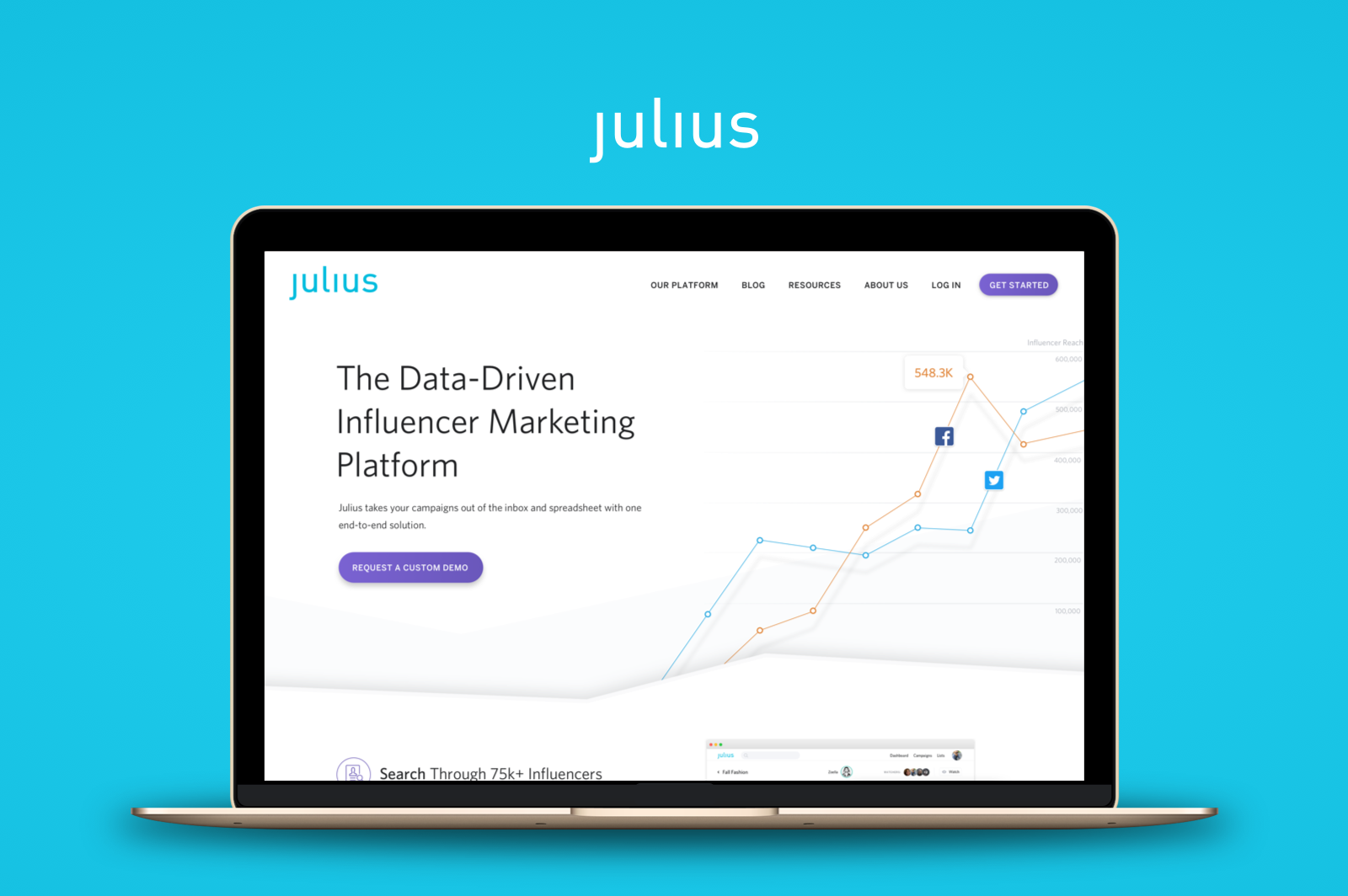 Julius launches a new customer focused website.
Backpack redesigns a new responsive marketing website for Julius.
Read Story
Bring your ideas to life.
Learn how Backpack can create incredible digital experiences.