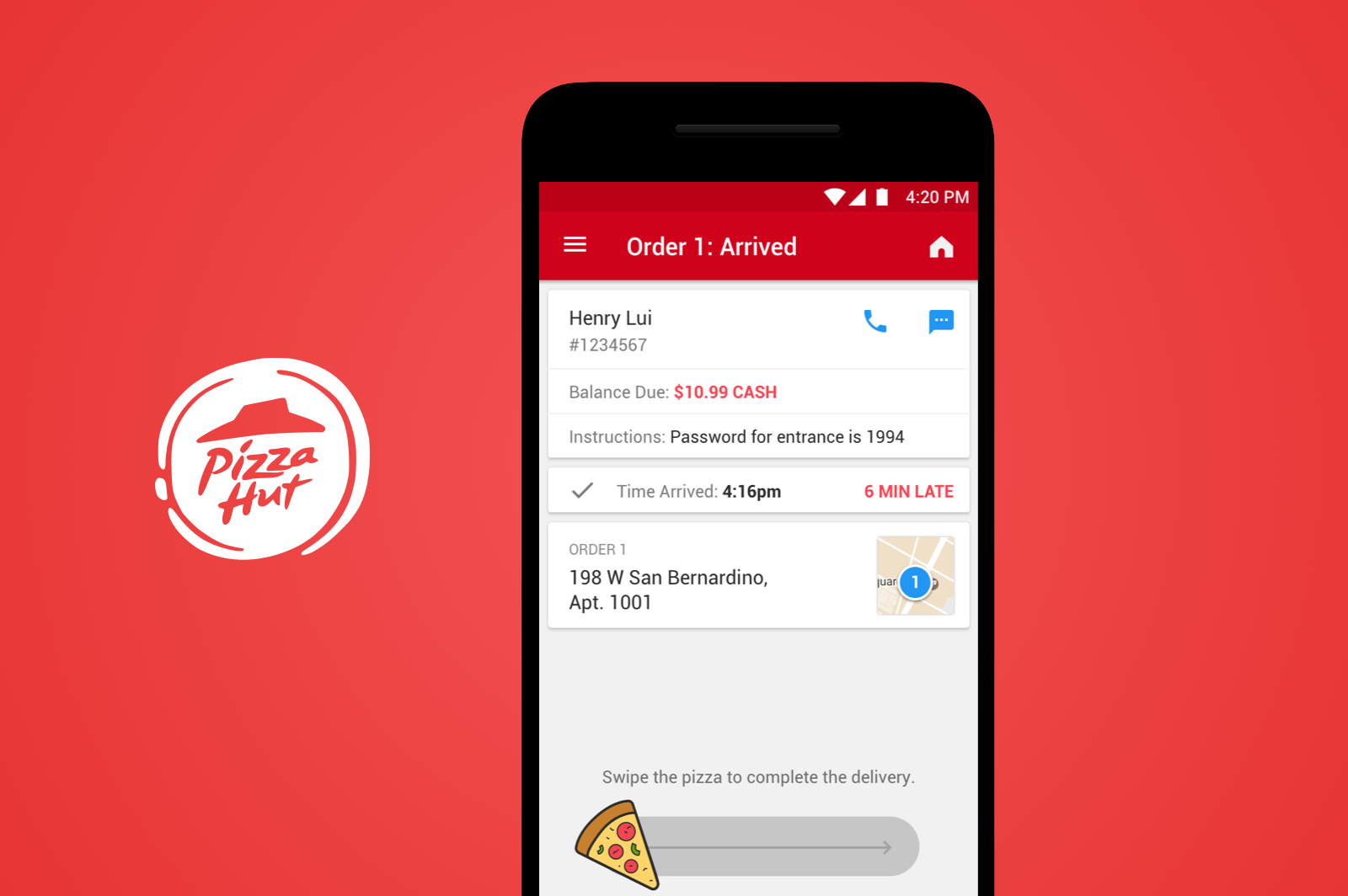 Pizza Hut builds a new Android app for pizza delivery drivers.
Company
Pizza Hut is an American restaurant chain and international franchise founded in 1958 in Wichita, Kansas by Dan and Frank Carney. It provides Italian-American cuisine, including pizza, pasta, side dishes and desserts.
Goal
The project scope was to design an Android mobile app for Pizza Hut delivery drivers to guide a driver from the restaurant order pickup to the customer's delivery address.
Approach
Backpack's role as a senior product designer was to manage the UX/UI and visual design. We worked with the client and team to conceptualize this app, the goals, user needs, and flow. After making the UX design, We created the visual and interaction designs.
We used Material Design to create an intuitive Android experience. We also incorporated the brand's color palette to guide the user to active states and alerts.
Results
We designed the app to be easy for drivers to use while on the road, showing only important information with a bold call to actions. The app also adds playful elements and positive reinforcement.
Learn more about Backpack customers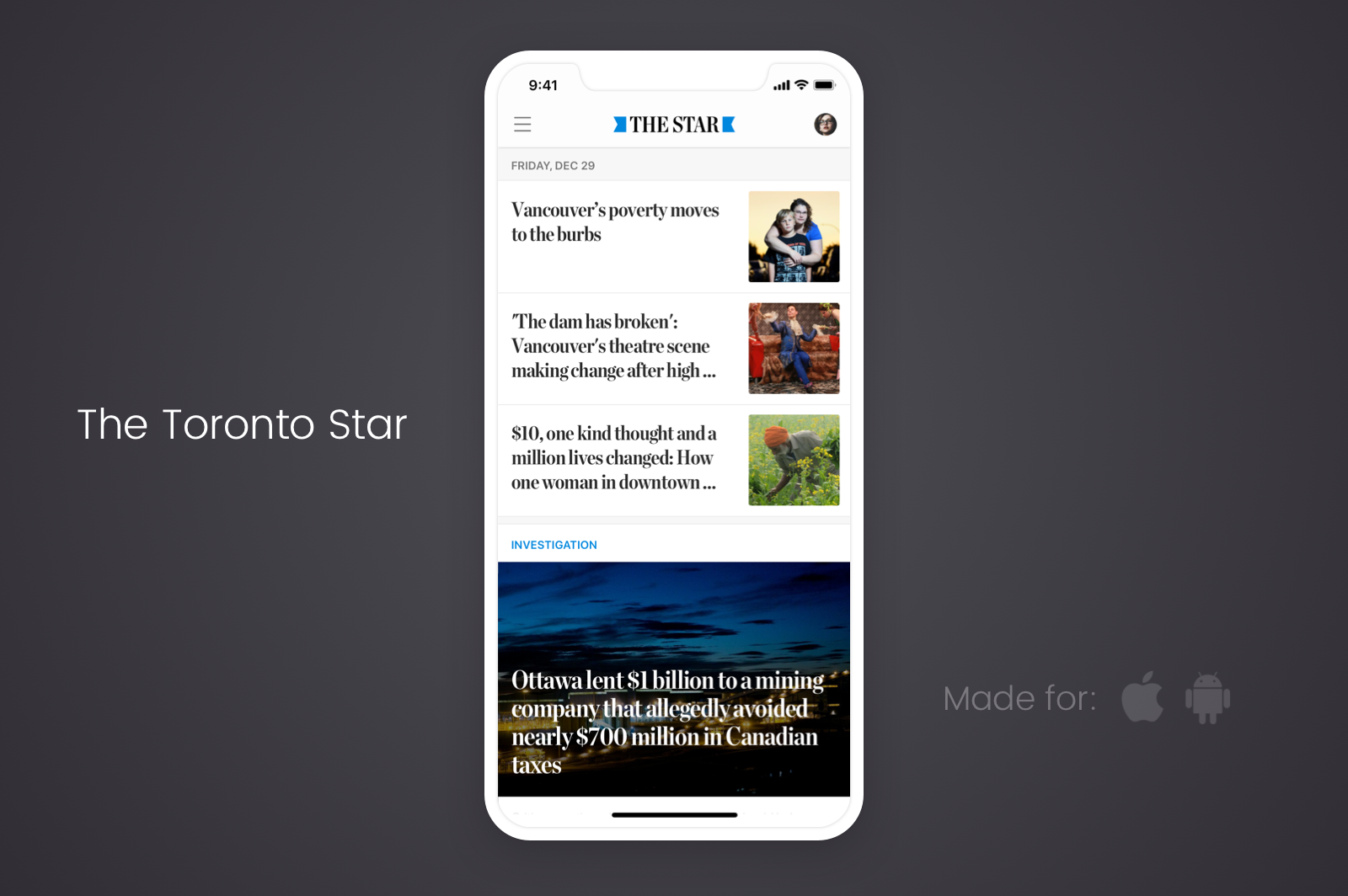 The Toronto Star builds a new iOS and Android experience
Backpack designed a native mobile app for iOS and Android for The Toronto Star.
Read Story
Bring your ideas to life.
Learn how Backpack can create incredible digital experiences.